Restaurant Guide / Novi, Michigan
Novi, Michigan Restaurant Guide
Farmington Hills Limousine often makes stops in Novi for food and other fun activites. And why wouldn't we? This big and beautiful town is perfect for different options of food to please even the pickiest eater. That's why we have put together a few of our favorite stops below for you to try yourself and enjoy!
---
Diamond Jim Brady's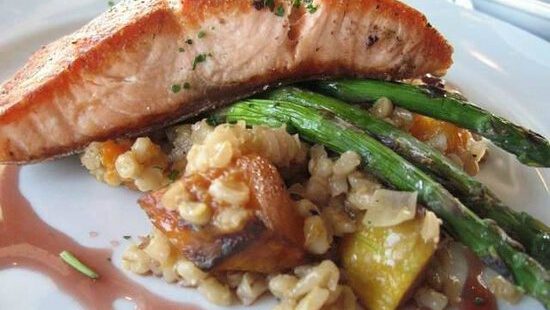 Location:
43271 Crescent Blvd., Novi, MI
Phone:
248-380-8460
One of our favorite restaurants in Novi is Diamond Jim Brady's. They have amazing food and the staff to match! We simply love their delicious burgers. Our clients always thank us for the recommendation of this place, as their food and service is simply to die for. Try it out yourself and you'll see what we mean!
Toasted Oak Grill & Market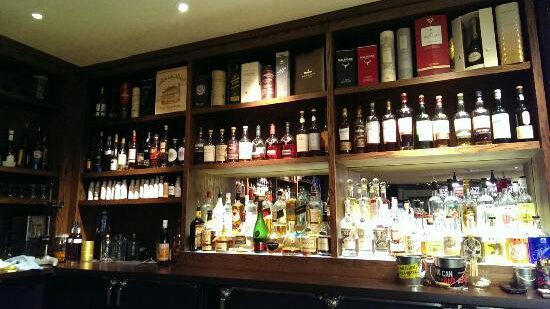 Location:
27790 Novi Rd, Novi, MI 48377
Phone:
248-277-6000
Even though this tasty and hidden place is inside of a hotel, it is simply divine. They have the best breakfast in town, if you were to ask us. All of their food is sourced from local farmers, which adds a certain air to their service and food that you won't find in many other restaurants. Yummy!
Steve & Rocky's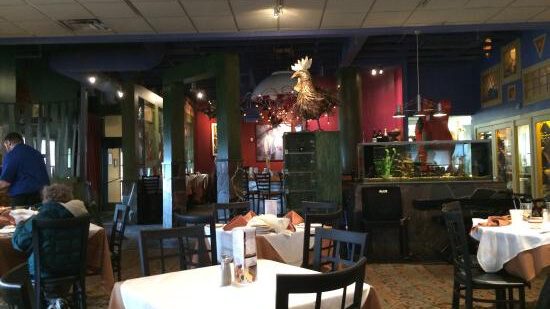 Location:
43150 Grand River Ave, Novi, MI 48375
Phone:
248-374-0688
Before you get carried away on your choices for lunch or dinner, be sure to take note to save room for the best dessert in town! Steve & Rocky's serves the best Bailey's Mousse in the area! If you forget this little tidbit, then please, order some to go. We'll be more than happy to stop by here and let you pick some up!
---
One World Market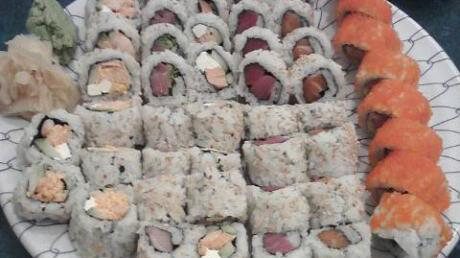 Location:
42705 Grand River Ave # 102B, Novi, MI 48375
Phone:
248-374-0844
Are you a sushi lover? If so, then definitely check out One World Market. They have the best and freshest sushi in the Southeast Michigan area. You get to choose your sushi directly from their giant case of fresh fish. We highly recommend trying the Hamachi (yellowtail) or the white tuna. Both will melt in your mouth!
Black Rock Bar and Grill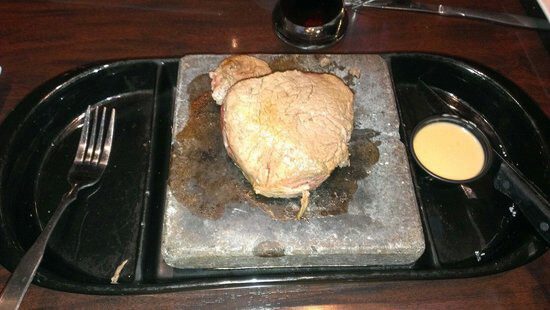 Location:
44175 W 12 Mile Rd, Novi, MI 48377
Phone:
248-465-7777
Looking for something fun and a new experince in Novi? Look no further than Black Rock Bar and Grill. This place has amazingly delicious food that you cook for yourself! What? That's right. They bring out the meat you want (read: steak) and you cook it exactly how you want it. This is great for larger parties to have a good time!
Big Tommy's Parthenon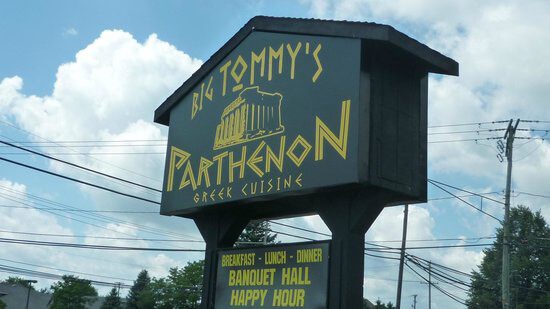 Location:
40380 Grand River, Novi, MI
Phone:
248-615-2102
Feeling a little cold in Michigan's winter? Warm up with the delicious tastes of the Mediterranean at Big Tommy's Parthenon! The efficient staff are very friendly and will definitely make you feel welcome here. Their food are also top notch, as Tommy used to work in Detroit's Greek Town! Give this place a try and you won't regret it!